Register for Upcoming Saebo Webinars
Learn all about our innovative rehabilitation solutions and the unique features and benefits of each product. Each webinar focuses on one Saebo device and includes a Q&A session for an in-depth discussion on how Saebo can improve recovery for nearly any diagnosis. All webinars are hosted by Saebo and presented by Saebo-certified Occupational Therapist and our Director of Clinical Services, Scott Thompson, OTD, MOT, OTR/L, LSVT, DCS.
Featured Webinar of the Month
Introducing the SaeboGlove: A low-profile orthosis for increasing functional use of your hands!
Presented by Scott Thompson, OTD, MOT, OTR/L, LSVT, DCS, Director of Clinical Services for Saebo, Inc.
Wednesday,

November 20, 2019 2:00 PM - 2:30 PM EDT
This presentation will introduce you to the SaeboGlove, a low-profile orthosis designed to help people with mild spasticity or hand extensor weakness use their hand functionally. This orthosis is highly customizable with adjustable tension loops for every joint of the hand (MCPs, PIPs, DIPs). This revolutionary device can take someone who has limited or no use of their hand, and help them be functional directly after donning the SaeboGlove.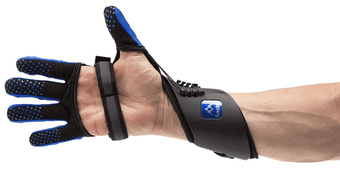 In this webinar we will discuss:
The features of the SaeboGlove

The importance of limb participation and hand engagement

SaeboGlove research
How the SaeboGlove can improve your therapy home exercise program.